Castlebrook Developments Ltd Specialise in dilapidation work
Castlebrook Developments Ltd work with tenants, landlords and their professional representatives to ensure that commercial premises at the end of their leases are returned in a condition that meets the dilapidation schedules requirements. Dilapidation work requires prompt and speedy actions enabling the property to be re-let and working, in order to producing income for its Landlord.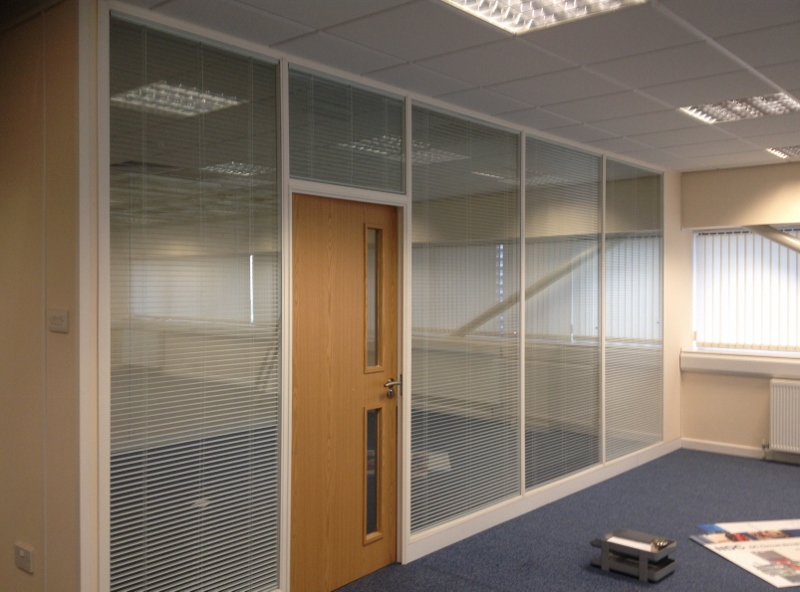 In General most leases require that at the end of the term the building/space is returned back to a condition as it was when it was when first occupied. This may include removal of any alterations made in terms of internal layout, removal of signage and lighting, removing data cabling, air conditioning units and other improvements for example. In certain cases there is room to negotiate if the landlord agrees alterations are an improvement.
You will normally be responsible for the putting right of any inherent building defects, which arise during the lease period. You will usually find that all repairs are included in the end of terminal dilapidations, such as plaster repairs, joinery repairs, suspended ceiling tile repairs, electrical test certificates and bringing the electrics up to current regulations.
Returning a commercial or industrial property to its original condition entails a wide range of services, trades and skills. We are able to provide you with a complete turnkey package for your dilapidation schedule that will enable you to concentrate on your business whilst we manage the entire project for you.
Castlebrook Developments Ltd are fully experienced in dilapidation services and dealing with the complexity of existing buildings and the required solutions to restore an office, factory unit or retail outlet to its former glory.
Service include
Complete Strip out /site clearance
Roofing Repairs refurbishment & cleaning
Cladding Repairs refurbishment & cleaning
Cladding re-spraying or re-colouration
Groundwork Repairs cleaning line marking
Mezzanine floor removal
Mechanical Heating and Electrical Installation and alterations
Plumbing servicing
Decommissioning services
Data cabling
Air conditioning and ventilation alterations
Timber and metal stud partitioning
Plastering & dry lining
Suspended ceiling replacement
Health and Safety Building works
Toilet refurbishments & re-fits
Wall & floor tiling
Doors & windows re-fit or refurbishment
Aluminium or steel window re-spraying
Roofing repairs or replacements
Painting & redecoration
Specialist wall & floor coatings
Castlebrook Developments Ltd has a vast amount of experience in delivering commercial and industrial dilapidation works. We can liaise with you, your solicitors or rental agents as agreed. We aim to provide you with excellent customer service and carry out all schedules of dilapidation on your property to an exacting standard, on budget and in an agreed time.